About Kudamonobiyori
We "Kudamono-Biyori" is a Tourist Farm that offers fruit-picking experience and accommodation in Minami-Alps city, Yamanashi Prefecture, Japan. I, the Director of the farm, had been working in the field of IT, Environment and Space industry all over the world for more than 15 years since I graduated a university in Kyoto, Japan. However, as I was too busy to stay with my family, including my only baby girl borne in 2013, I quit all my careers in Tokyo and moved to the remote area of Minami-Alps city, about 2 hours away from Tokyo by car, in order to make time with my family and to be a nature-oriented fruit farmer.
I would love to practice organic farming to make agriculture and society more sustainable since I was studying Environment at the graduate school in the US and working at the HQ of UNEP in Nairobi, Kenya. Therefore, I have been reducing any kind of agro-chemical things on my farm year by year, and finally I succeeded to produce organic peaches this year. I will try it at the larger scale and also apply it on my plum farms next year.
Farm work can be  physically tough in fact for me, a middle-aged man of 47 years old. But, I am now mentally very healthy and glad to have quality life with my family in Yamanashi, where the 78% of land is covered by great nature of forests and mountains, including Mt. Fuji, the symbolic and highest mountain in Japan. My mother and father also moved to the city where I moved. Now, we work together at my farm.
"Kudamono" is a Japanese word for fruits. But, I insist on using the word "Kudamono" because most of the fruits we have been producing here are developed and improved in Japan with original cultivation methods and practices in order to make fruits safe and quality even though the original variety was borne oversea in the first place. "Biyori" means optimal weather and opportunity to do something.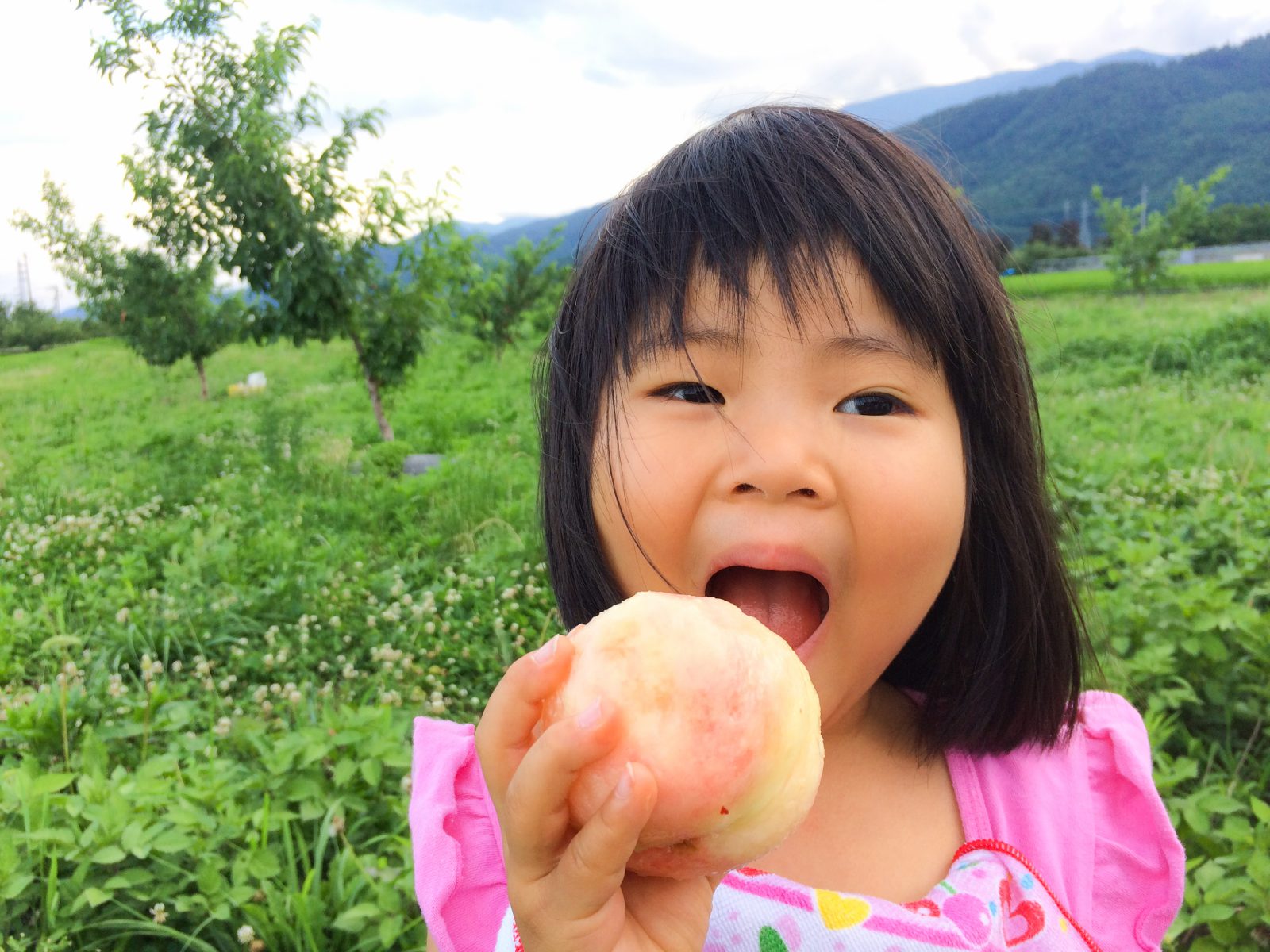 So, you should come and try our fresh and very rich-taste "Kudamono," which will not be available at any supermarkets, at my farm with a great view of Mt. Fuji. Further, when you stay at my guest house, you will see and experience real local life in Japan!! Then, I also hope that the "Kudamono" will soon be a common language throughout the world like "Sushi" and "Tempura."
The contents of the Fruit-Picking, Accommodation and Volunteer experience are now in progress and shall be available soon.  In the meantime, please press "Nice" on my Farm's facebook (https://www.facebook.com/kudamono.biyori/) to see the progress and to be updated!!
Access
 To Our Farm
Address & Map
Address: 1746-1, Arino, Minami-Alps City, Yamanashi, Japan
To Our Guest House
Address & Map
Address: 3425, Iino, Minami-Alps City, Yamanashi, 400-0222, Japan
How to Get Here
I recommend you to get a highway bus if you come here from Tokyo because it is the cheapest and simplest way. There are seven buses a day from Shinjuku Expressway Bus Terminal to the nearest bus stop of Shirane IC West or Iino-Kamijuku less than 10 minutes away from my place by walk. It takes about 2.5 hours and costs around JPY 2,050 one way per person. The timetable is as follows;

Please find the detailed information and make a reservation at Highwaybus.com.